There's something about a group coming together for a specific purpose that really gets us going. Everyone on of the Wedgies has been involved in planning some type of event which is why we were excited to work with the fine people at Lift Detroit to put on a great, and well-designed, event.
When we first met the people at Lift Detroit it was over 140 character phrase on Twitter, and evolved into a collaborative effort that will extend far into the future.  Here we are, a couple of young scamps wanting to make a difference in the communities of Detroit, and there they were, a few young professionals with an answer of how.  Lift Detroit is a working event that highlights professional companionship, social responsibility and community outreach as important strategies for the revitalization of Detroit.  All we had to do was create a few things that would enhance the networking experience while keeping everyone focused on the event purpose.
And we did.  For a few months we designed, tested, redesigned, tested (okay you get the point)-until we reach the final products.  We moved the tables, lamps, and other decorative items into the space and returned to see 400+ individuals having a great time eating, dancing, and meeting new people all for the sake of revitalizing the city.
Not everyone has the power to do this with a sushi roll in their mouth-but this crowd was unique.  It seemed as though every single person had an initiative they wanted to share with others, or wanted to find a reason to work with others. I don't know if you read this right, but 400+ individuals in one space, for the sake of revitalizing the city.  There was furniture, art, music, food-even drinks-that were created from the goods and businesses in Detroit!  It was an incredible sight to see, and a wonderful event to be a part of, and it really shed a light on what the entrepreneurs in the city can do in the coming months, and years.  We had a great time working with Lift on this event, and after attending, we are really looking forward to working with the people of Detroit to create many more great memories!
Check out exactly what we did for Lift here .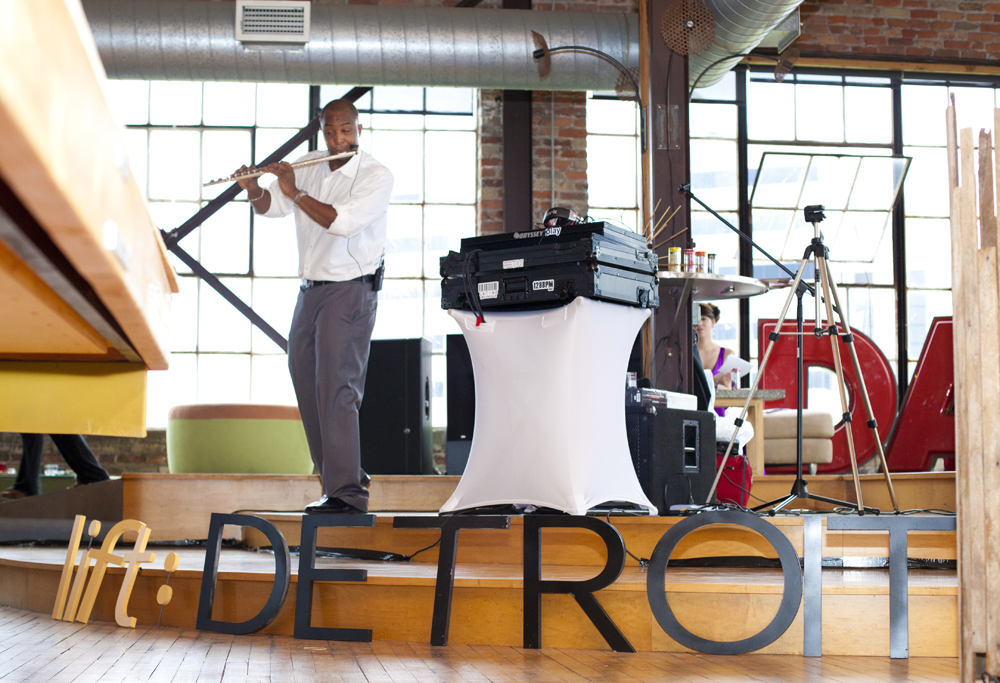 Posted
by